Logos Psychotherapy
Yianna Kefala, Registered and Qualified Adult Psychotherapist & Counsellor in West London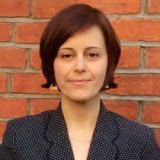 Professionally Qualified and Registered Adult Psychotherapist in Ealing, West London
I am Yianna Kefala, a Psychoanalytic Psychotherapist offering both long and short therapy psychotherapy and counselling for adults.
Psychoanalytic Psychotherapy enables people to develop a better understanding of themselves and feel more content with various aspects of themselves and their lives. It is usually seen as a journey towards self-discovery and introspection that involves patient and therapist working together. I provide individual sessions, couple counselling and advice on parenting issues in English and Greek.
My consultation room is in Ealing, West London, within 15' walking distance from Ealing Broadway underground station. The practice is also accessible by bus.